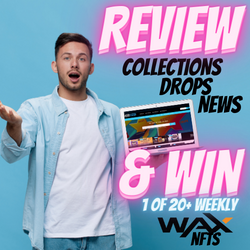 The announcement of the new CryptoCapys NFT collection is highly anticipated, with an expected launch date in Q1 2023 on the Ethereum blockchain. The collection of 7,777 NFTs features unique capybara-themed designs, catering to animal lovers and especially capybara enthusiasts. The NFTs are made up of over 150 assets, grouped into more than 10 different layer types, resulting in a potential count of over a quadrillion combinations. Each NFT comprises various features, including backgrounds, hats, eyes, eyewear, clothes, accessories, mouth, facial hair, and fur color. Furthermore, there will be special or rare assets that will be progressively revealed until launch.
The NFTs in the CryptoCapys collection have additional utility as they grant access to exclusive content in the upcoming CryptoCapys video game. The game will be developed by SB Software, and its production is subject to the sellout of the NFT collection. The collection features hand-drawn attributes by a talented artist named Pixie, who shares our passion for capybaras. The designs were created by the dev team and selected by the admins.
SB Software's Lead Developer, Duff, is eager to develop the CryptoCapys video game, which is expected to be a 2D game featuring both an adventure and MMO mode. The game will likely be a battle-style game, with CryptoCapy bosses to defeat. Ideas related to the game may change as the community's suggestions will be taken into account to make the game as enjoyable as possible. The game will be free-to-play, with in-game benefits for CryptoCapys NFT owners, such as cosmetic skins, access to more sections or chat rooms, and more.